Brunetti XL Extra Lead 120
Brunetti XL Extra Lead Guitar Amp: Power, Versatility, and Italian Craftsmanship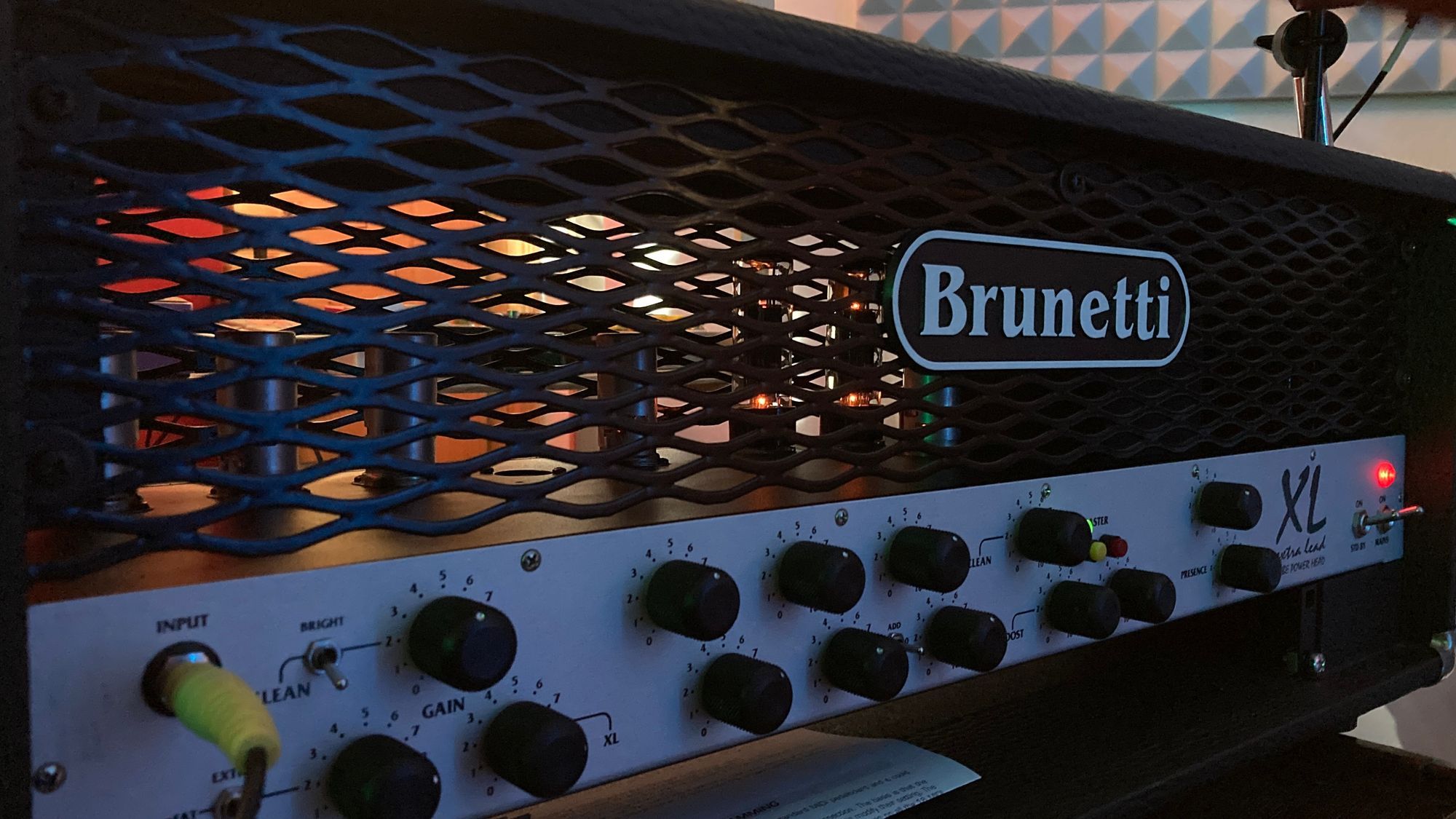 Brunetti XL Extra Lead Guitar Amp: Power, Versatility, and Italian Craftsmanship
Introduction:
The world of guitar amplifiers is a vast landscape filled with a myriad of options, but few can match the craftsmanship and tonal prowess of the Brunetti XL Extra Lead Guitar Amp. Designed and built by Marco Brunetti in Italy, this amplifier boasts a unique circuit design, delivering a stunning range of tones across its three channels. With a robust power output of 120W, 4 12AX7/ECC83 preamp tubes, EL34 power amp tubes, and a host of additional features, the Brunetti XL Extra Lead is a versatile powerhouse that promises to elevate your playing experience.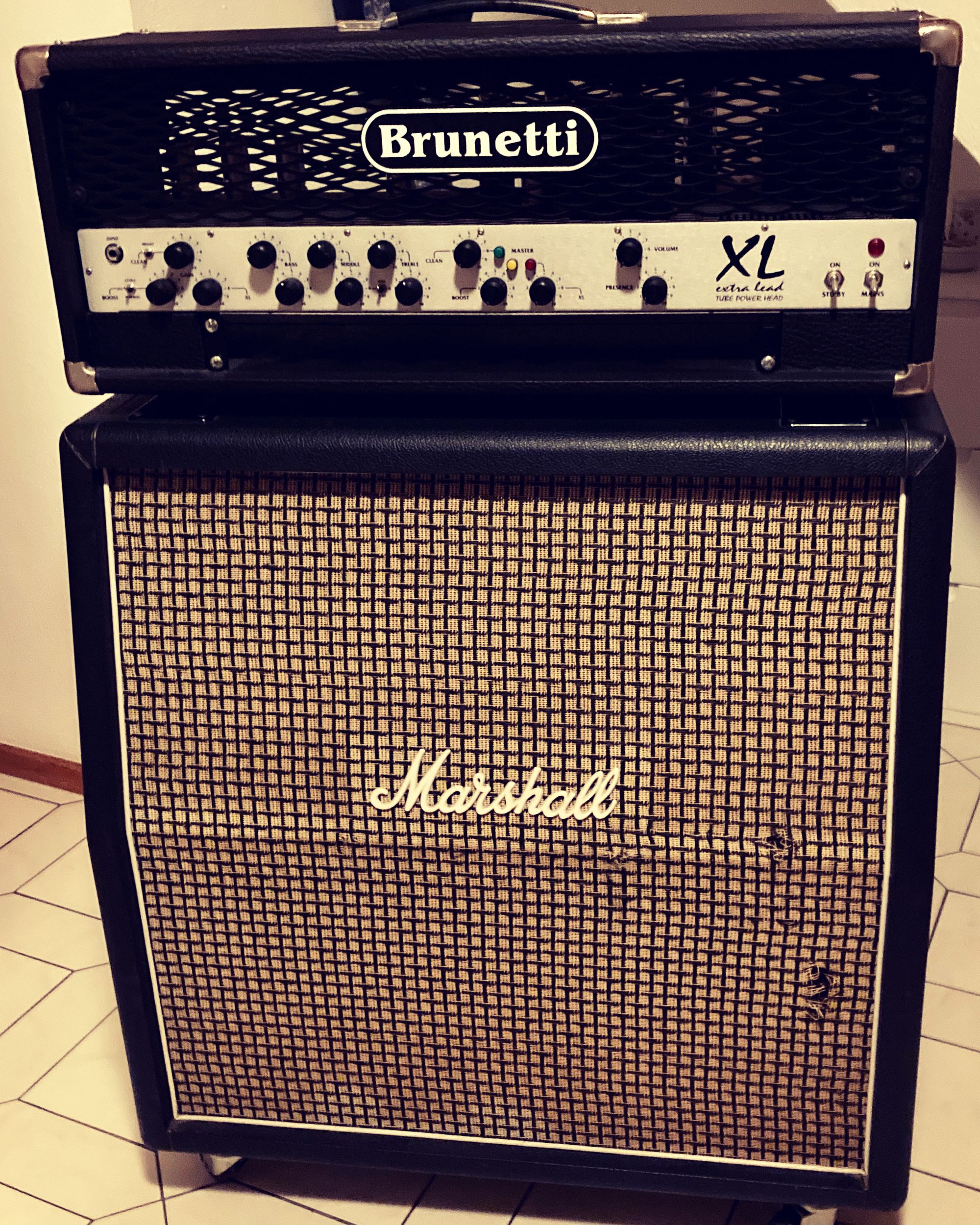 A Versatile Tonal Palette:
One of the standout features of the Brunetti XL Extra Lead is its three channels, each offering distinct sonic characteristics. Whether you crave crystal-clear cleans, searing overdrives, or aggressive high-gain tones, this amp has you covered. The first channel serves up pristine cleans, allowing your guitar's natural tones to shine through with remarkable clarity. The second channel introduces a touch of grit and can be dialed in for classic rock crunch or bluesy overdrive. Finally, the third channel unleashes a torrent of high-gain fury, perfect for genres such as hard rock and metal.
Exceptional Build Quality and Original Circuit Design: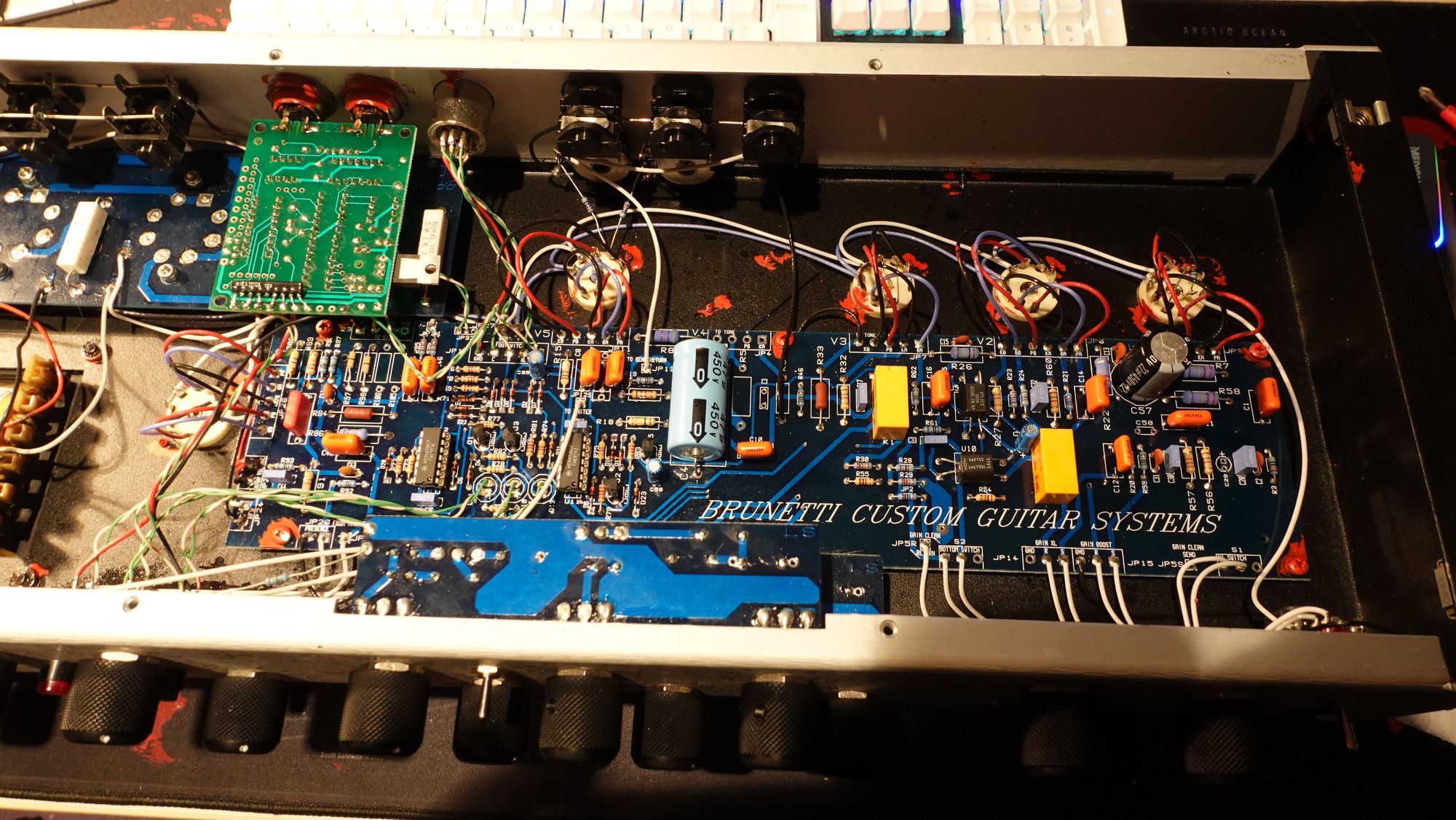 Marco Brunetti's commitment to quality is evident in every aspect of the XL Extra Lead. Built with meticulous attention to detail, this amplifier features a robust construction that can withstand the rigors of the road while delivering consistently exceptional performance. With an original circuit design, Brunetti has infused the XL Extra Lead with its own unique sonic character, setting it apart from the crowd and ensuring a tonal experience like no other.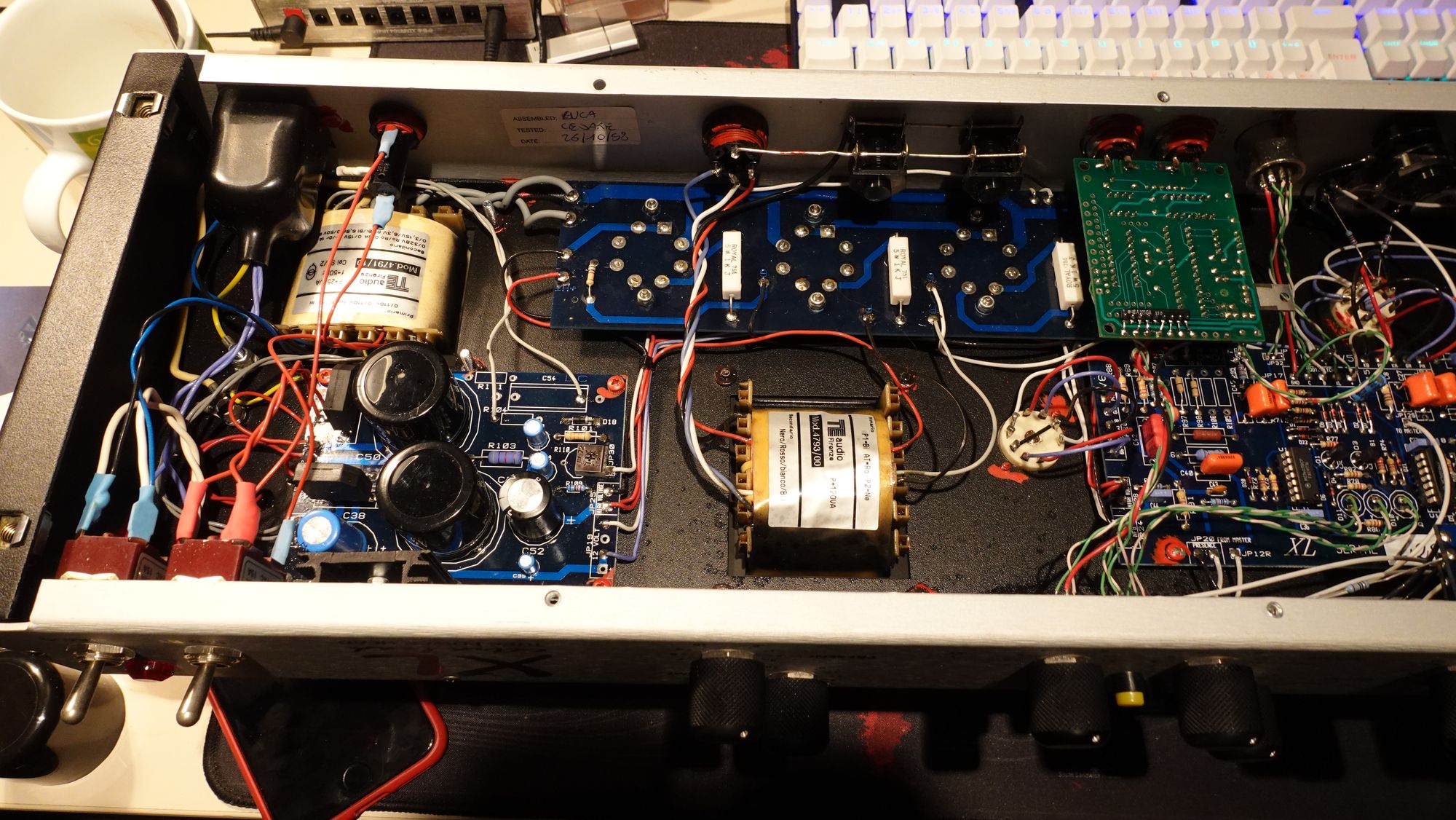 Power and Presence:
Sporting a formidable power rating of 120W, the Brunetti XL Extra Lead provides more than enough volume to command any stage. Whether you're performing in intimate venues or larger arenas, this amp will deliver a commanding presence that cuts through the mix. The combination of 4 12AX7/ECC83 preamp tubes and EL34 power amp tubes ensures a dynamic and responsive tone, allowing for expressive playing and precise control over your sound.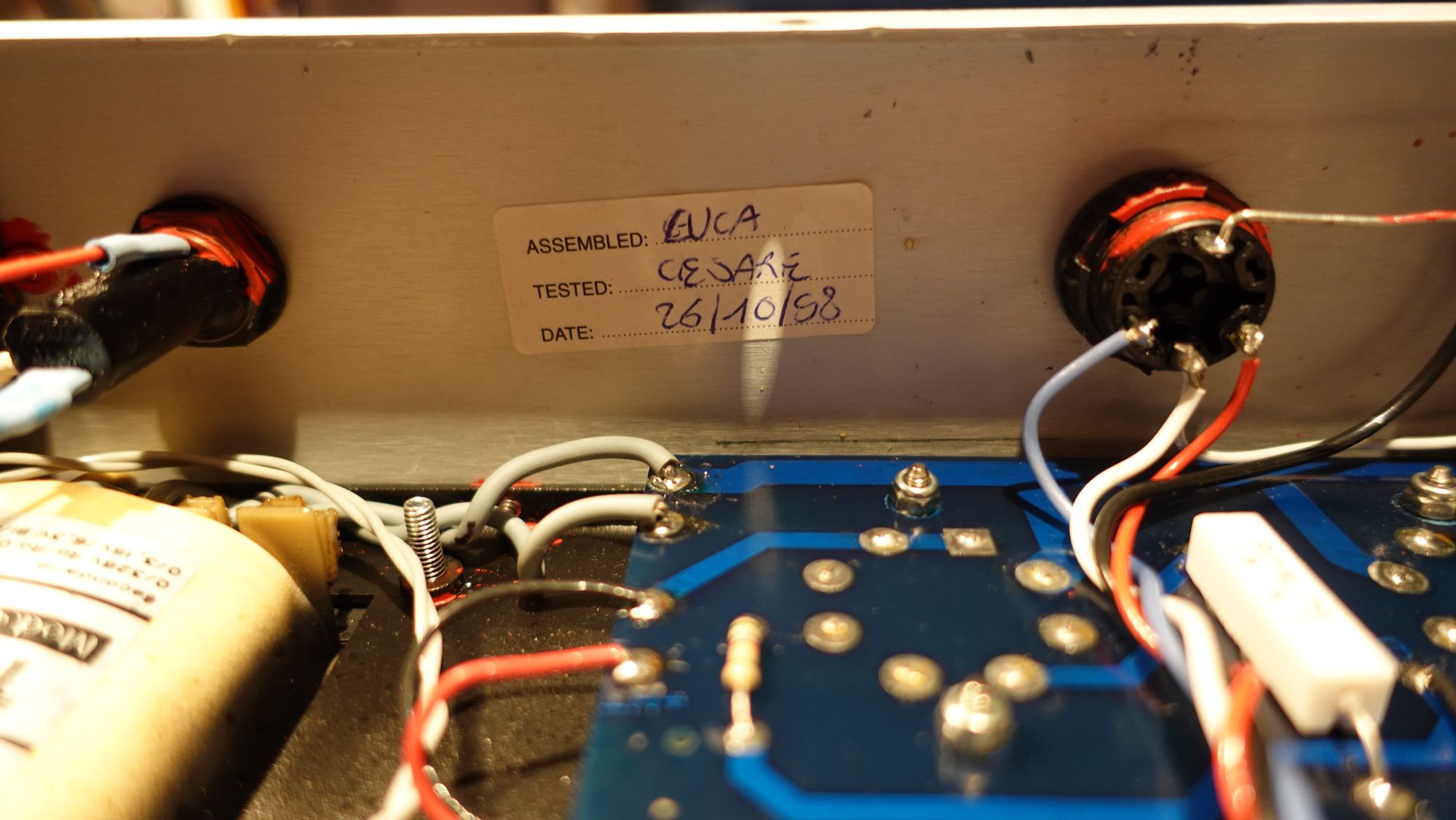 Flexible Connectivity and Expandability:
The Brunetti XL Extra Lead offers a range of connectivity options to cater to the modern guitarist's needs. With a built-in effects loop, you can seamlessly integrate your favorite pedals and external effects, expanding your sonic possibilities. Furthermore, the amp is MIDI switchable, enabling effortless control over channel switching and other functions through compatible MIDI devices. Additionally, the XL Extra Lead features a 1 HE 19" rack space, allowing you to mount a compatible effects unit directly into the amplifier for a streamlined and organized setup.
Conclusion:
With the Brunetti XL Extra Lead Guitar Amp, Marco Brunetti has crafted an amplifier that combines Italian craftsmanship, innovative design, and exceptional tone. This versatile powerhouse offers three distinct channels, a robust power output, and a host of features that cater to the needs of discerning guitarists. Whether you're seeking pristine cleans, gritty overdrives, or blistering high-gain tones, the XL Extra Lead delivers in spades. It's a testament to Brunetti's commitment to quality and innovation, making it a worthy choice for any guitarist in search of a remarkable amplifier that stands out from the crowd.